The NYT has an interesting article on the difficulties of reforesting Iceland.
This is an example of forest cover tipping points.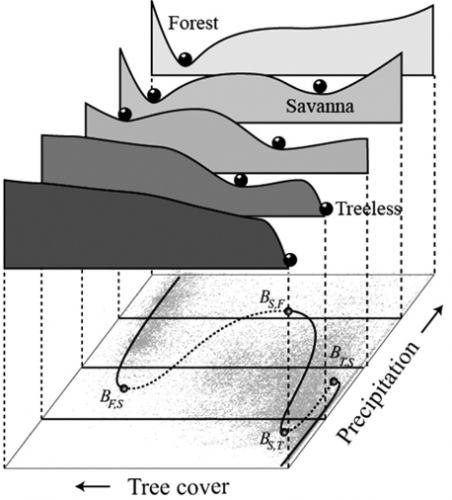 Iceland appears to be stuck in a state in which "no trees" is locally stable. So, the system pushes back when you try to reforest, at least until you can cross into another basin of attraction that's forested.
Interestingly, in the Hirota et al. data above, a stable treeless state is a product of low precipitation. But Iceland is wet. So, deserts are a multidimensional thing.