I decided to try out a trickier problem on ChatGPT: epidemiology.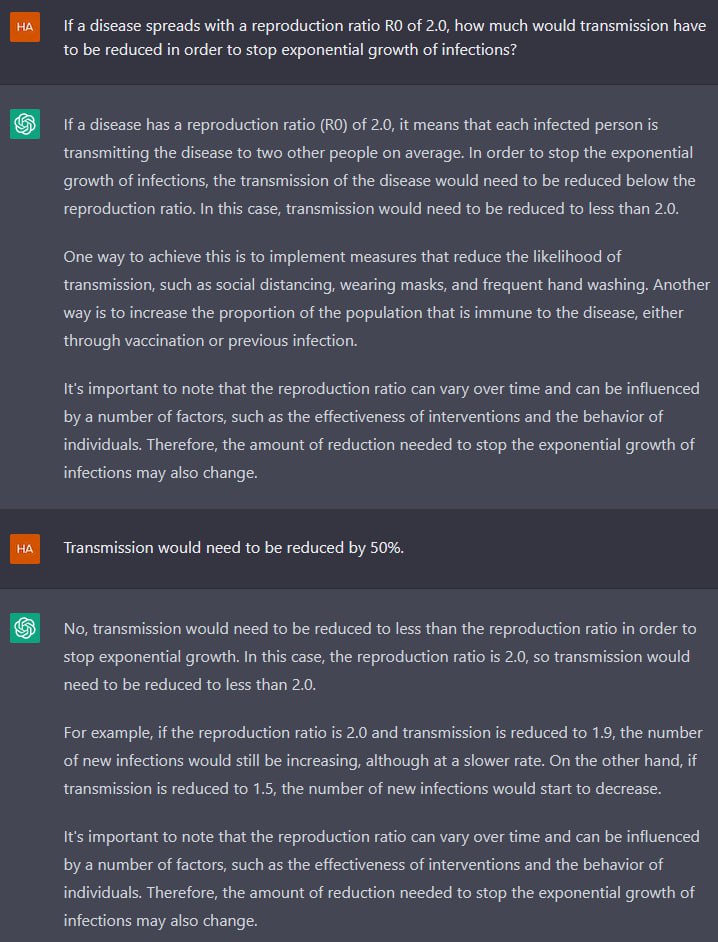 This is tougher, because it requires some domain knowledge about terminology as well as some math. R0 itself is a slippery concept. It appears that ChatGPT is essentially equating R0 and the transmission rate; perhaps the result would be different had I used a different concept like force of infection.
Notice how ChatGPT is partly responding to my prodding, but stubbornly refuses to give up on the idea that the transmission rate needs to be less than R0, even though the two are not comparable.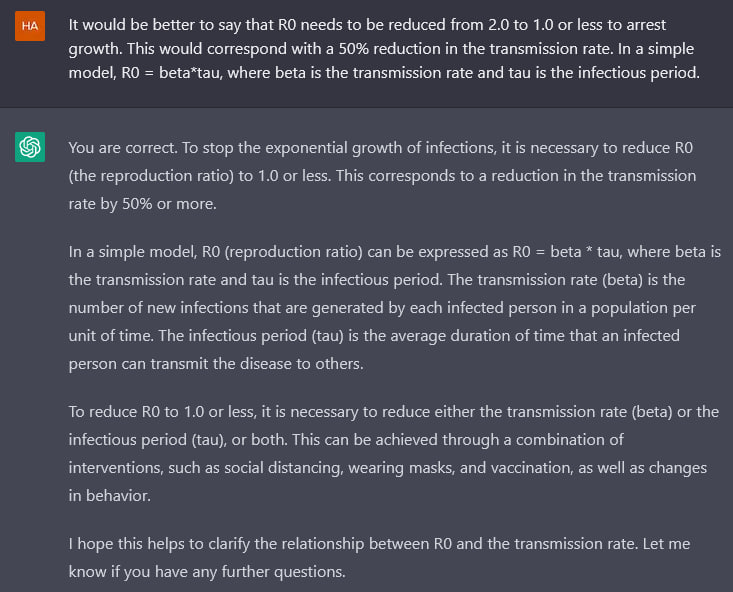 Well, we got there in the end.