VisualCapitalist has a cool comprehensive map of cognitive biases: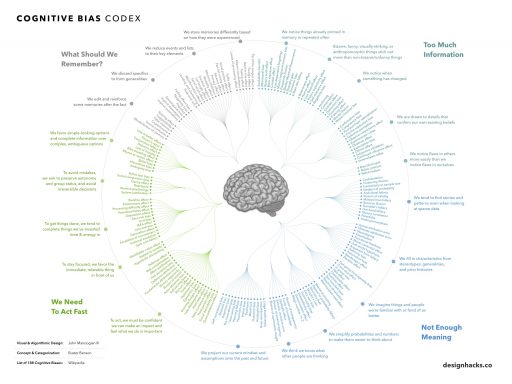 (Click through for the big version.)
The (more or less) corresponding wiki list is here.
It's a wonder that we ever get anything right!
PsyBlog has some thoughts on antidotes.
h/t Dr MJ
Bongard problems test visual pattern recognition, but there's no reason to be strict about that. Here's a slightly nontraditional Bongard problem: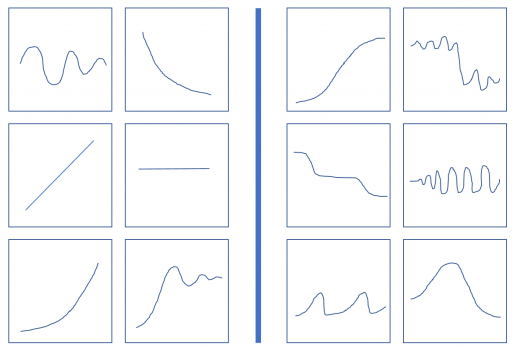 The six on the left conform to a pattern or rule, and your task is to discover it. As an aid, the six boxes on the right do not conform to the same pattern. They might conform to a different pattern, or simply reflect the negation of the rule on the left. It's possible that more than one rule discriminates between the sets, but the one that I have in mind is not strictly visual (that's a hint).
If you're stumped, you might go read this nice article about meta-rationality instead.
I'll post the solution in a few days. Post your guess in comments (no peeking).
For the 2017 Balaton Group meeting, I've updated Sterman & Wittenberg's Path Dependence, Competition, and Succession in the Dynamics of Scientific Revolution model. The new version is far more usable, with readable variable names and improved diagrams.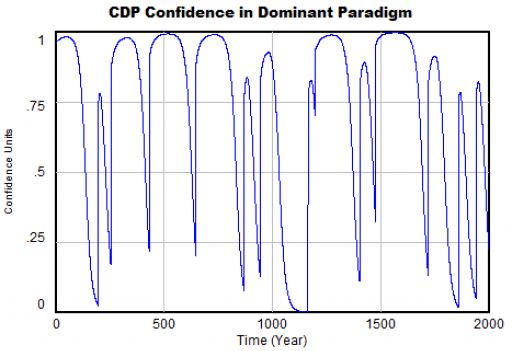 This is an extremely interesting model for our current situation of clashing paradigms, fake news and filter bubbles. I encourage you to take a look at the model and paper.
This is actually much more natural as a Ventity model, so watch for another update.