Here's a time series of the number of entries in the system dynamics bibliography: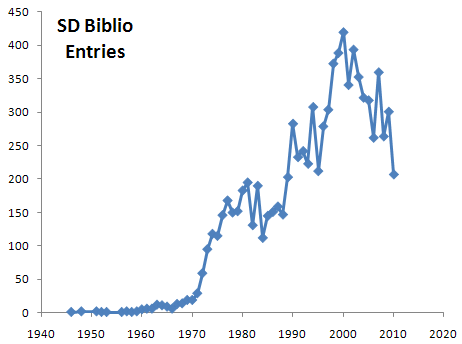 The peak was in 2000 with 420 entries. If you break out the types, it looks like the conference has saturated at about 250-300 papers, while journal, report and book publications have fallen off.
I suspect that some of the decline is explained by a long reporting lag, and some is "defection" of SD work into journals that aren't captured in the bibliography (probably a good thing). It would be interesting to see a corrected series, to see what it says about the health of the field. The ideal way to do the correction would be to build a simple dynamic model of actual and measured publication rates, estimating the parameters from data (student project, anyone?).