The recurrent heat waves coincident with system dynamics conferences have led me to some new insights about the co-evolution of systems thinking and climate. I'm hoping that I can get a last minute plenary slot for this blockbuster finding.
A priori, it should be obvious that temperature and system dynamics are linked. Here's my dynamic hypothesis: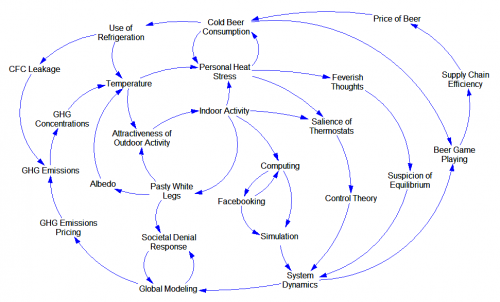 This hardly requires proof, but nevertheless data fully confirm the relationships.
Most obviously, the SD conference always occurs in July, the hottest month. The 2011 conference in Washington DC was the hottest July ever in that locale.
In addition, the timing of major works in SD coincides with warm years near Boston, the birthplace of the field.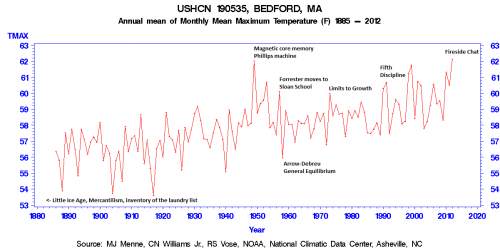 I think we can consider this hypothesis definitively proven. All that remains is to put policies in place to ensure the continued health of SD, in order to prevent a global climatic catastrophe.