Participants in my Vensim mini-course at the 2013 System Dynamics Conference outperformed their colleagues from 2012 on the Capen Quiz (mean of 5 right vs. 4 last year).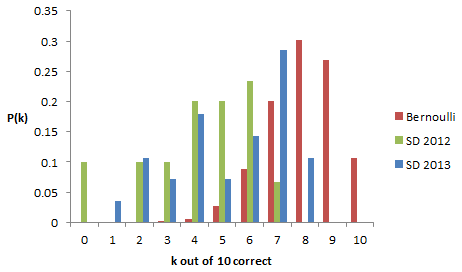 5 right is well above the typical performance of the public, but sadly this means that few among us are destined to be CEOs, who are often wildly overconfident (console yourself – abject failure on the quiz can make you a titan of industry).
Take the quiz and report back!