Here's a nice example of how AI is killing us now. I won't dignify this with a link, but I found it posted by a LinkedIn user.
I'd call this an example of artificial stupidity, not AI. The article starts off sounding plausible, but quickly degenerates into complete nonsense that's either automatically generated or translated, with catastrophic results. But it was good enough to make it past someone's cognitive filters.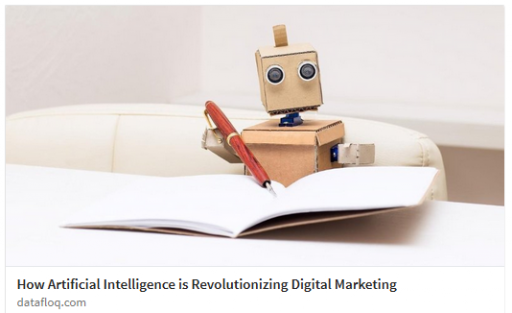 For years, corporations have targeted on World Health Organization to indicate ads to and once to indicate the ads. AI permits marketers to, instead, specialize in what messages to indicate the audience, therefore, brands will produce powerful ads specific to the target market. With programmatic accounting for 67% of all international show ads in 2017, AI is required quite ever to make sure the inflated volume of ads doesn't have an effect on the standard of ads.

One style of AI that's showing important promise during this space is tongue process (NLP). informatics could be a psychological feature machine learning technology which will realize trends in behavior and traffic an equivalent method an individual's brain will. mistreatment informatics during this method can match ads with people supported context, compared to only keywords within the past, thus considerably increasing click rates and conversions.