Project management has been one of the most productive and successful areas of system dynamics. And yet, when I recently looked at project management tools and advice, I couldn't find a hint of SD dynamic insights into product management. Lists of reasons for project failure almost entirely neglect endogenous explanations.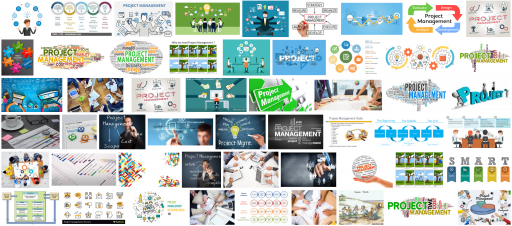 Nothing about rework, late change orders, design/implementation balance, schedule pressure effects on quality and productivity, overtime burnout and turnover, Brooks' Law, multiphase resource allocation, firefighting or tipping points.
I think there's an insight and a puzzle here. The insight is that mismanaged dynamics and misperceptions of feedback aren't the only way to screw up. There are exogenous and single-cause failure modes, like hiring people with the wrong skill set for a job, building something no one wants, or just failing to keep in touch with your team.
However, I'm pretty sure the dominant cause of execution failure is dynamic. Large projects are like sleeping monsters. They are full of positive feedback loops that, when triggered cause increasing delays and overruns, perhaps explaining the heavy-tailed distribution of massive project failures. So, the puzzle is, how could there be so little mention, and so few tools, for management of the internal causes of project success?
Not coincidentally, this problem is one of the major reasons we built Ventity. We're currently working on project models that are entirely data driven, so you can switch from building a house to building a power plant just by changing some tables of input. We think this will be the missing link between data-oriented tools that manage projects statically in exquisite detail and dynamic models that realistically describe projects, but have traditionally been hard to build, calibrate and reuse.