Jeroen Struben has a nice interactive web simulation running online at Forio. It's multiregion, with diffusion of infection across borders, and includes some of the interesting structures I excluded from my simple model, including explicit quarantine and vaccination, and testing and reporting lags.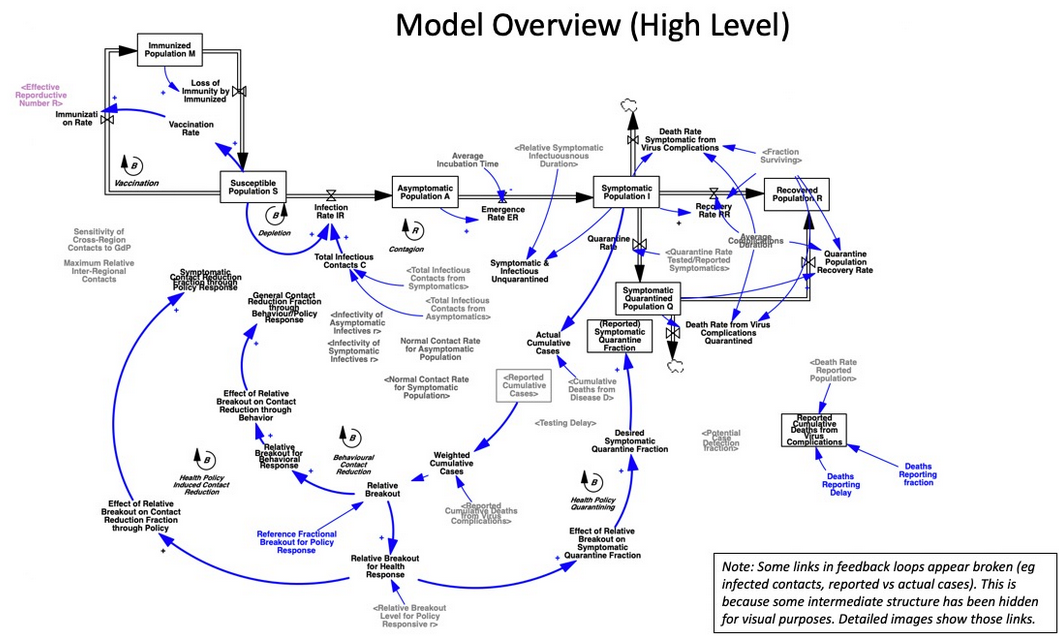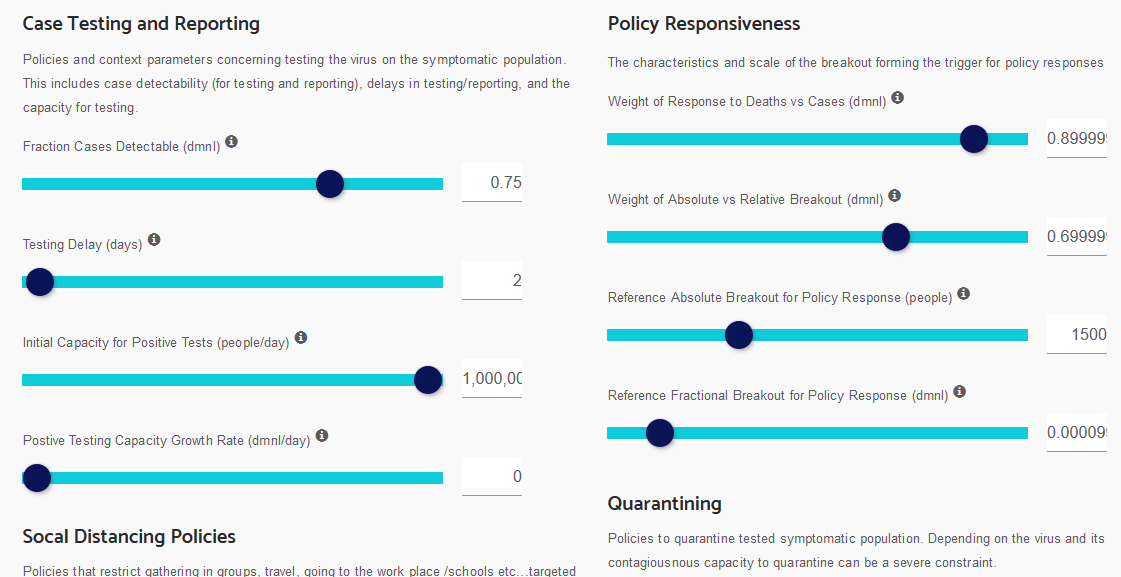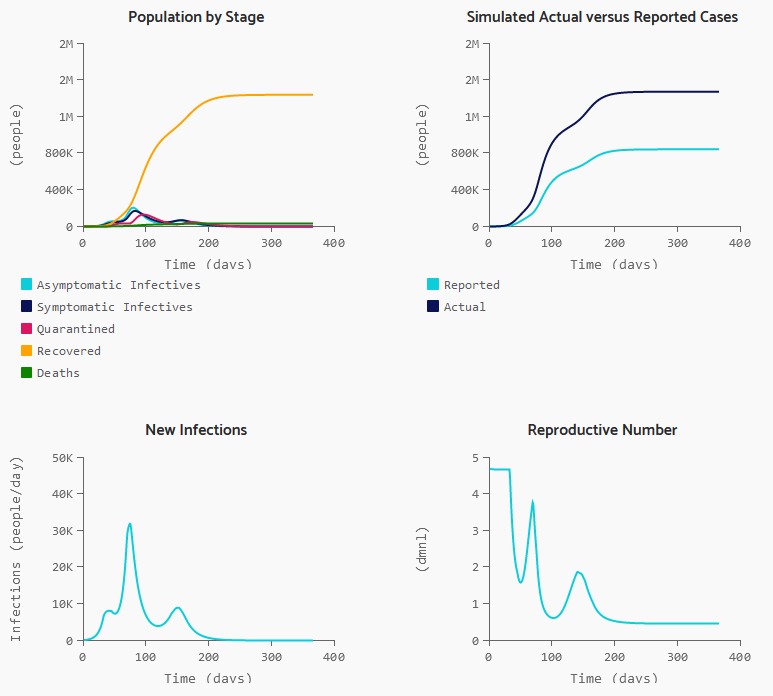 The NYT has a very simple interactive simulation embedded in: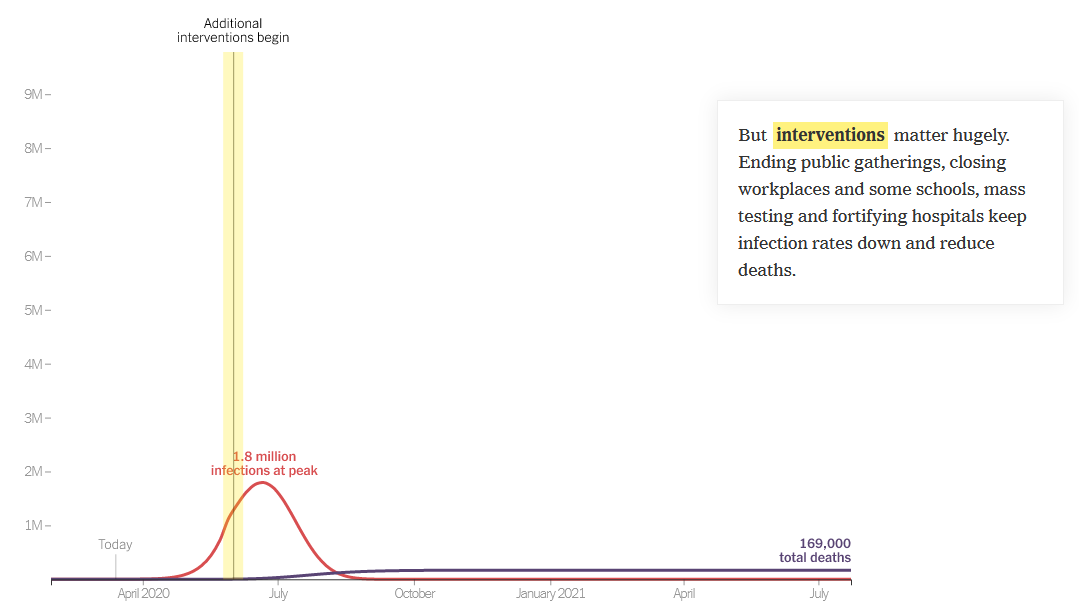 As always, I'm eager to know of more – please comment!