arXiv covers modeling on an epic scale in Europe's Plan to Simulate the Entire Earth: a billion dollar plan to build a huge infrastructure for global multiagent models. The core is a massive exaflop "Living Earth Simulator" – essentially the socioeconomic version of the Earth Simulator.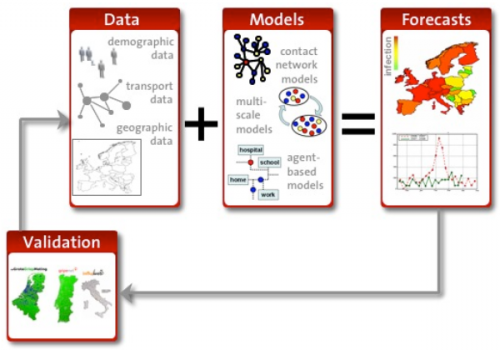 I admire the audacity of this proposal, and there are many good ideas captured in one place:
The goal is to take on emergent phenomena like financial crises (getting away from the paradigm of incremental optimization of stable systems).
It embraces uncertainty and robustness through scenario analysis and Monte Carlo simulation.
It mixes modeling with data mining and visualization.
The general emphasis is on networks and multiagent simulations.
I have no doubt that there might be many interesting spinoffs from such a project. However, I suspect that the core goal of creating a realistic global model will be an epic failure, for three reasons. Continue reading "The model that ate Europe"