Sears Roebuck & Co. was a big part of my extended family at one time. My wife's grandfather started in the mail room and worked his way up to executive, through the introduction of computers and the firebombing in Caracas. Sadly, its demise appears imminent.
Business Insider has an interesting article on the dynamics of Sears' decline. Here's a quick causal loop diagram summarizing some of the many positive feedbacks that once drove growth, but now are vicious cycles: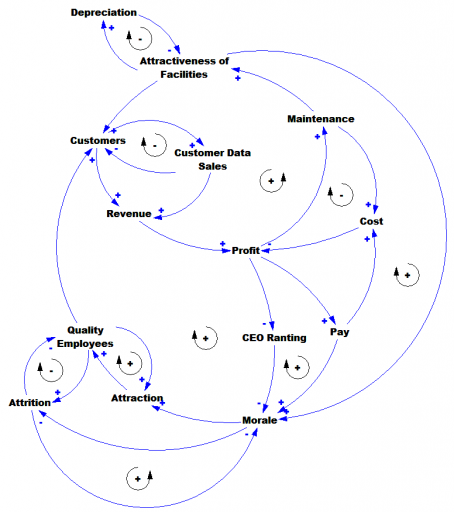 h/t @johnrodat
CLD corrected, 1/9/17.