The word "quizzaciously" was literally absent from the web until Vsauce mentioned it in this cool video on Zipf's law.
Google Trends reflects this. The week of the video's release, there was a huge spike in interest, followed by a rapid decay, not all the way to zero, but to a slow simmer of interest.

The video discusses power laws as a model of memory. So … has the internet remembered the video according to a power law? Not exactly, but it certainly has a hint of one: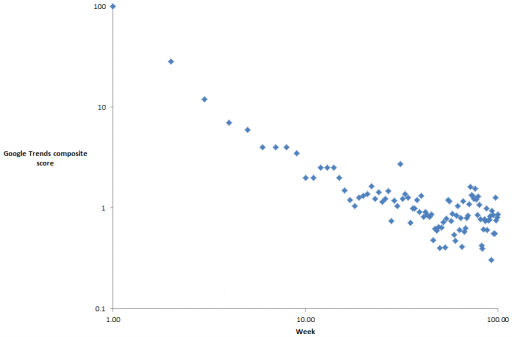 My guess is that the trajectory is modified by word-of-mouth processes that create sustained interest.