In my recent Data & Uncertainty talk, one slide augmented Barry Richmond's list of 7 critical modes of thinking: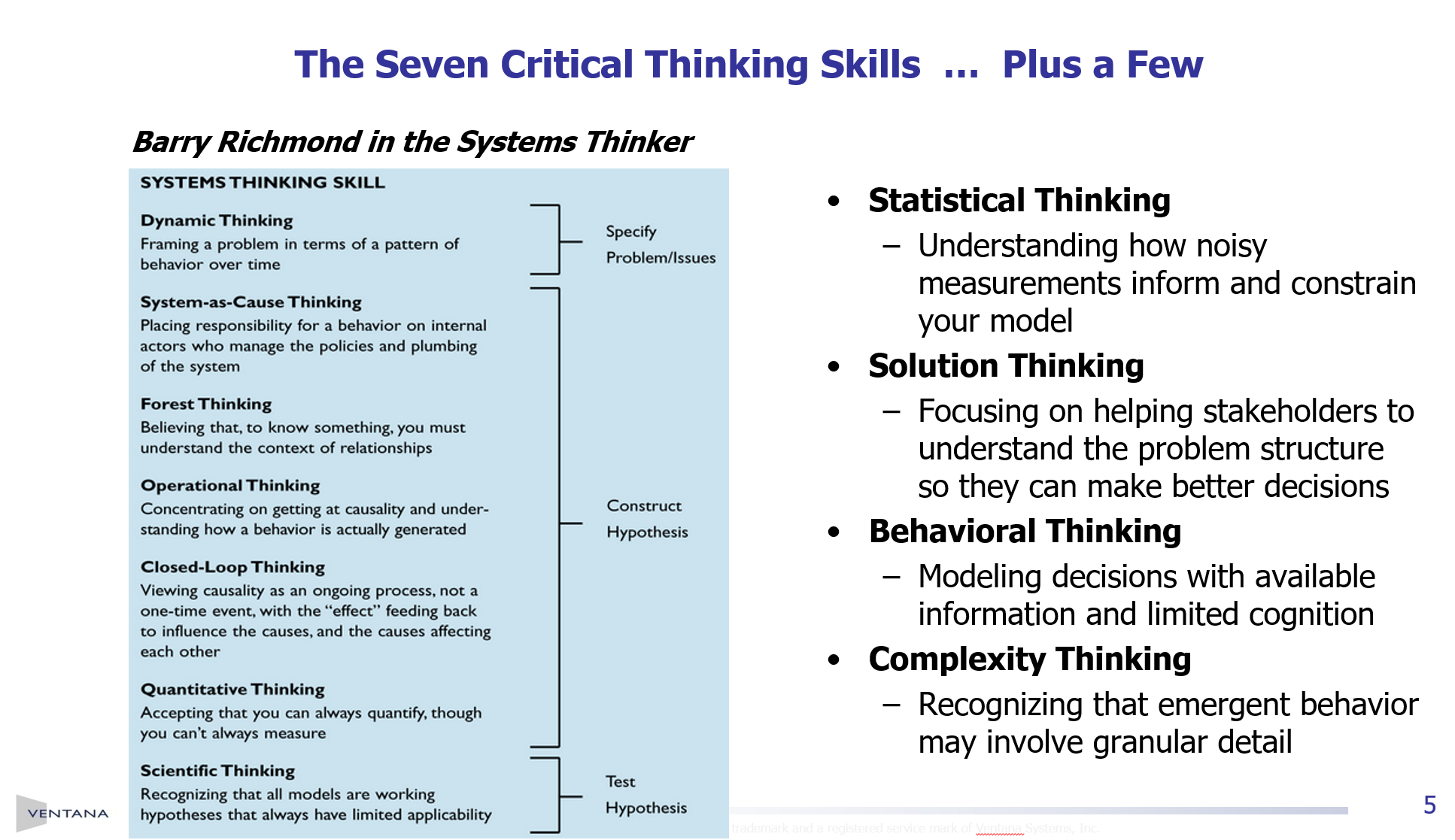 The four new items are Statistical, Solution, Behavioral, and Complexity thinking. The focus on solutions and behavioral decision making has been around for a long time in SD (and BDM is really part of Barry's Operational Thinking).
On the other hand, statistical and complexity elements are not particularly widespread in SD. Certainly elements of both have been around from the beginning, but others – like explicit treatment of measurement errors, process noise and Bayesian SD (statistical) and spatial, agent and network dynamics (complexity) are new. Both perhaps deserve some expansion into multiple concepts, but it would be neat to have a compact list of the most essential thinking modes across disciplines. What's your list?